Grilles & Grids
We often talk about being a 'Custom Manufacturer' and making Custom products.  This can be as simple as the size of the window -for example Climate Solutions does not carry 'stock' sizes, every single window is made to the individual requirements of each project.  It also refers to the options on each window – whether that's the color and finishes available,  the energy-efficient glass packages, or the grids or grilles that are available between the glass.
Why Choose Grids?
Grids are a great way to accent a window system, a theme and the overall look of your project.  Available in numerous materials, finishes and unlimited patterns they allow both meeting existing styles and stating your individuality.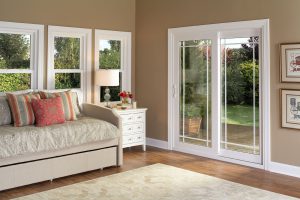 Some HOA's require new windows and doors to match a certain aesthetic, even specifying the exact pattern and type of grid.  Other projects might be emulating historic or modern stylings and have an extremely specific remit. Either way, Climate Solutions can help!
Grid Styles
There are two things to consider when choosing grids – the type and the pattern.
Grid Type
Grilles are between the glass, meaning there's no need to clean or maintain them.  We offer three main grid types: Contour, Flat & Pencil: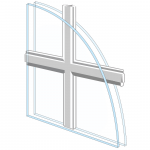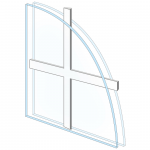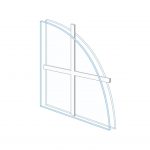 Grid Pattern
Grid Patterns are available in Colonial style , Prairie or Perimeter Prairie and Custom designs.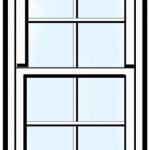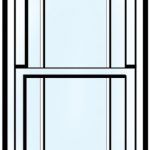 Grilles can be in one or both sashes and match the color scheme of the window as standard.  They are available in all Climate Solutions windows and doors – talk to your window professional to discuss the design that works best for your project!
For more information, or if you are looking for an authorized Climate Solutions partner please get in touch here!