It used to be that windows opened on a hinge either horizontally or vertically but now thanks to a combination of high precision engineering and premier technology, we are able to offer both in one window. The Tilt & Turn Window features the highest security and strength available in our manufacturing line, coupled with our trademark aesthetic and design, fully customizable and ready to add class and quality to any home.
Tilt & Turn Window Features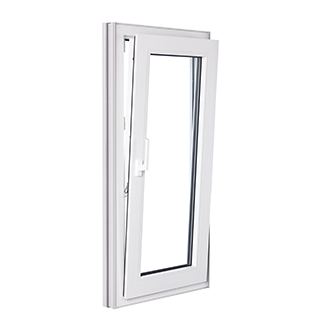 Tilt-in Feature
Turn the handle upwards, and the upper part of the sash tilts slightly to allow safe and easy ventilation. The opening cannot exceed 4" (130 mm) so there's no danger of intruders or accident risk for children. even the rain can't find its way into your home!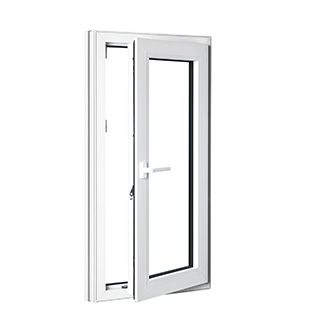 In-Swing Feature
Want to ventilate your room thoroughly or open your door as wide as possible to circulate freely indoors and out? Simply turn the handle to the horizontal position, and the sash pivots vertically to offer a larger opening.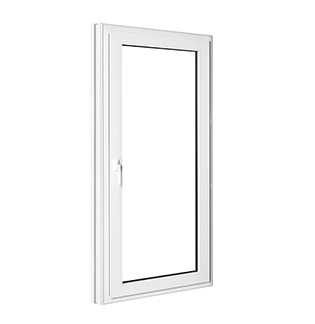 Sealed - Air & Water Tight
Turn the handle down, and the tilt-and-turn window will be hermetically sealed. No air leakage, no way for burglars to get in. Continuous double weatherstripping with polymer compression seals eliminates air and water infiltration.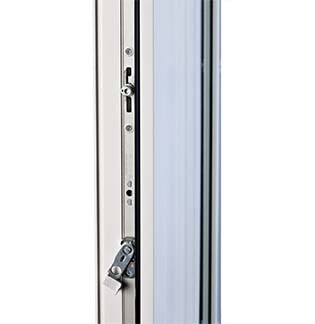 Multi-Point Locking Hardware
Multi-point locking system around the entire perimeter perfect for sound resistance, optimum security and air-tightness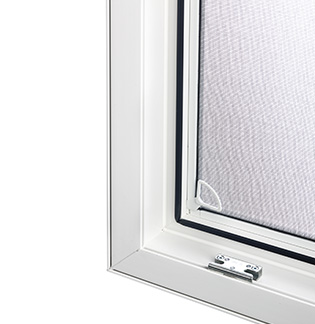 Spring-loaded Screens
BetterVue Spring-loaded screens seamlessly incorporated into the window, for sleek architectural styling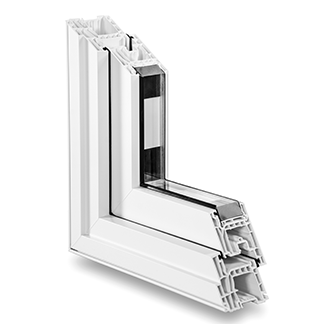 Steel Reinforcement
Steel reinforcements in the key parts of the frame and sash make Tilt & Turn Windows the ideal solution for creating large windows that open