7100 Series Picture Window
It's not magic but close to it. Exterior window surfaces require constant maintenance, but not so with ClimaClean glass. ClimaClean uses the power of the sun to biodegrade dirt and organic materials. Water will rinse it away leaving your windows virtually spotless.Your windows will stay cleaner longer and are easier to clean.
12 Layer Coated ClimaPlus3 low-e glass
Climate Solutions glass packages deliver the ideal energy balance of solar heat control, high visibility and fade protection. With gas filled chambers and Low-E coatings, our ClimaGlass provides high levels of climate protection year-round with optimal comfort and energy savings. Plus, they reduce your environmental impact by reducing energy consumption.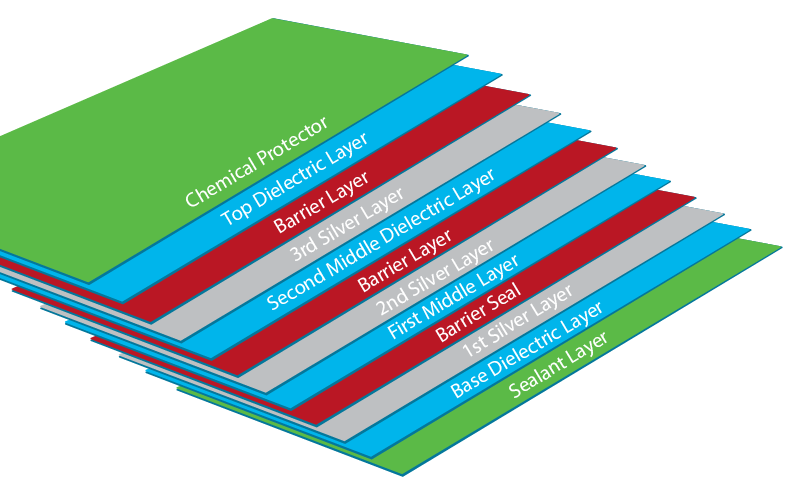 The spacer system you choose is just as important as the window! Windows are comprised of two panes of glass separated by a spacer that hold the panes together, creating an insulating air space where a safe gas such as argon or krypton can be added to protect the home from heat loss and outside elements. CS Ultra Spacer™ provides the warmest window edge with maximum durability, seal failure resistance and energy performance. CS Ultra Spacer™ gives you a true dual-seal system that is exclusive, patented and the warm edge will last a lifetime.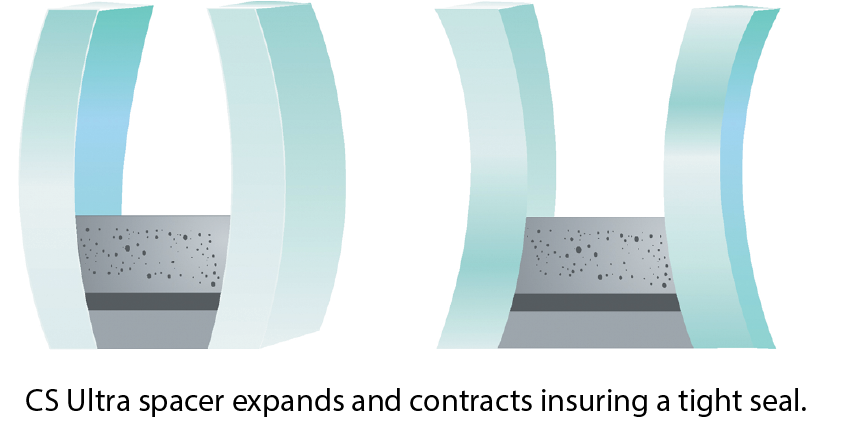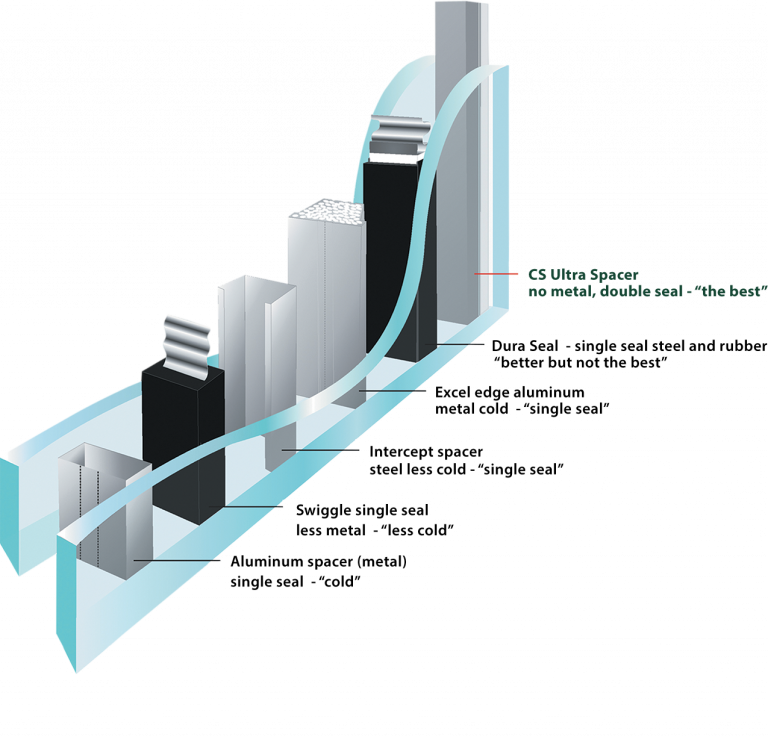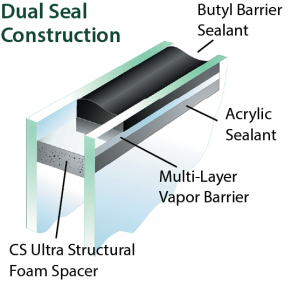 CS Ultra Spacer technology is a dual-seal system that is known in the industry to last up to five times longer than single-seal systems. Its structural adhesive plus perimeter edge moisture vapor seal equals the most reliable insulating glass unit on the market today.
CS Ultra Spacer provides the warmest window edge for maximum condensation resistance, durability and energy performance.
Whether it is cars whizzing by, restless neighbors next door, airplane noise or power tools blasting on a Saturday morning, CS Ultra Spacer technology helps keep it quiet inside. That's because the closed-cell polymer foam in CS Ultra Spacer transmits very little sound compared to conventional metal spacers. Just another reason you'll be more comfortable in your home with CS Ultra Spacer window systems.
TEMPERED & LAMINATED SAFETY GLASS
Interior Colors
Exterior Colors
Specialty Exterior Colors
Decorative Grid Designs
Decorative grids are available enclosed within the insulated glass unit for zero maintenance and cleaning or Simulated Divided Lite grids (SDL) that appear on the surfaces of the glass. Choose a grid profile to achieve your ideal finished look.
Window Screens
BETTERVue Screen - Standard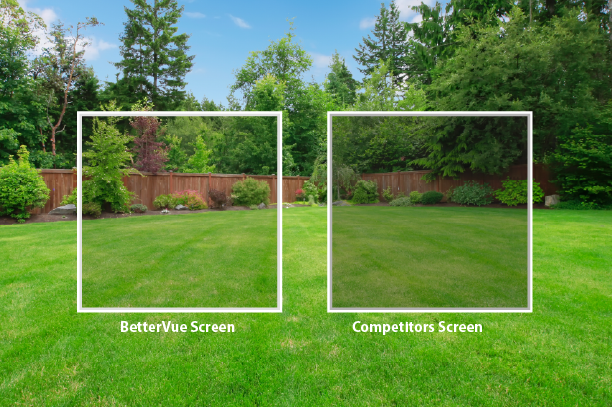 BetterVue insect screening with Water Shed Technology™ (Patent Pending) preserves optical clarity by shedding water and resisting dirt and grime for a sharp, more brilliant outward view. It is suitable for all window and patio screen door applications.
FULL Flex Screen - Optional
Named "Most innovative window component" by Window & Door Magazine, the FlexScreen design features a PVC coated, high performance spring steel frame. The beauty of its design is its simplicity. Simply hold the screen in your hands… bend the sides in… and fit Flex-Screen into your screen track. The FlexScreen hides in the window screen pocket, drastically improving sight lines and eliminating the need for color matching. (not available on casement or tilt & turn windows)