NEAT Glass, Neat Technology
One of the most under-appreciated and lesser known options is NEAT Glass – an amazing add-on to your windows that can make a huge difference everyday.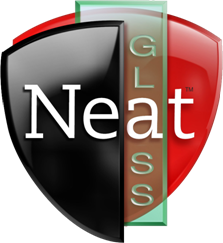 What is NEAT Glass?  Less cleaning, better views!  It is an invisible coating on the outside of your windows that makes them ultra-low maintenance and gives better visibility/drying time when it rains.
The coating has a reaction when sunlight and rain combine that breaks down organic material (fingerprints, leaves, bird droppings, etc.) and 'cleans' the window.

The science behind NEAT is down to the coating we mentioned – it's Titanium Dioxide that is applied to the glass in a process known as 'sputtering'.  This gives the glass a super-smooth surface, at microscopic level, causing it to become hyrdrophillic, meaning the water is repelled from the surface.  Instead of it forming in drops, it sheets off the surface. This then combines with the catalytic coating will helps keep the windows cleaner for longer.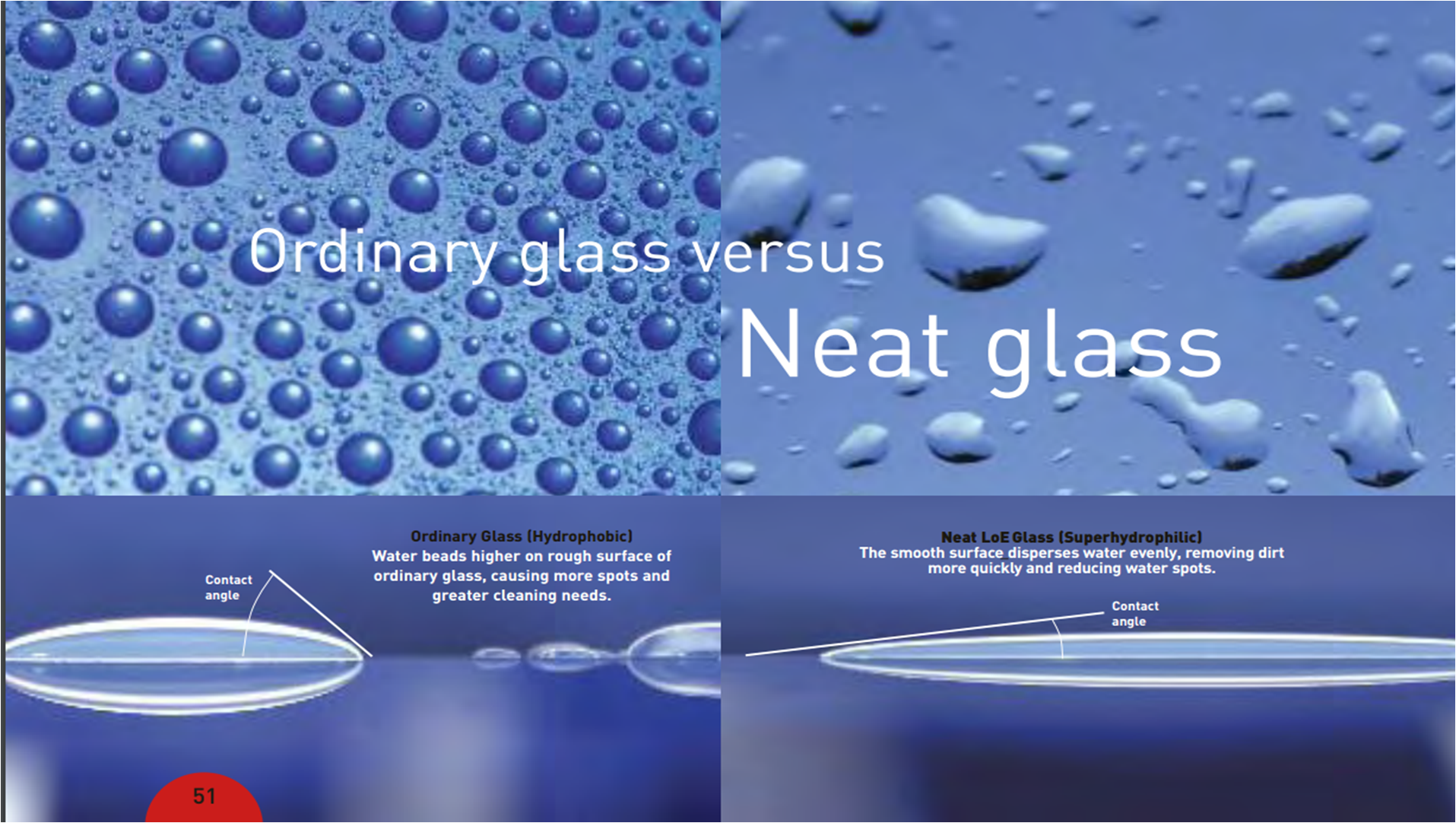 The surface lasts a lifetime and uses nothing more than the weather to help reduce the housework for a homeowner.  Best of all it's completely invisible, meaning there's no impediment to visibility.   It is also fully compatible with Low-Emissivity coatings meaning there's no risk of losing Energy Efficiency.
To get NEAT Glass on your Climate Solutions windows be sure to let your dealer or contractor know that you'd like it!
See NEAT Glass Frequently Asked Questions
If you want to find out more about NEAT Glass you can watch the video below, from our Youtube Channel or get in touch with us through our Online Contact Form.