Flex Screen
What are the options with screens?  Half or Full, right?  Wrong – there is now the Flex Screen, a  full screen that is designed to fit into any channel and gives unlimited flexibility with customization.
Click the picture below to enlarge and find out more!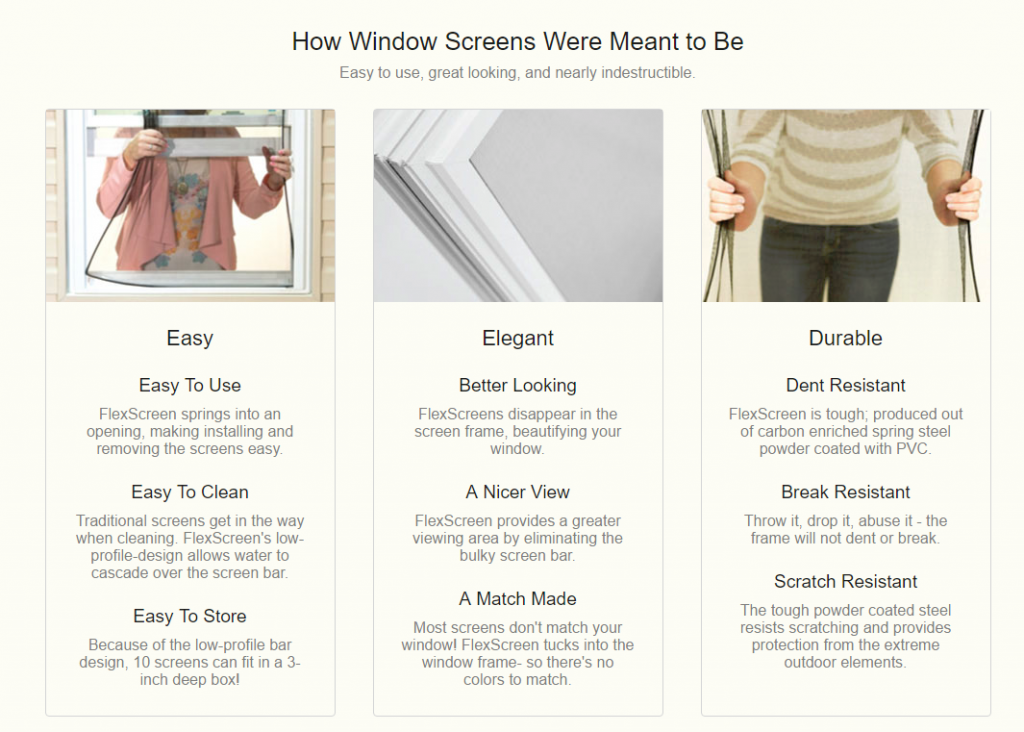 The Flex Screen gives a larger viewing area, with no bulky frames blocking visibility.  It's easy to use, easy to clean and best of all it is extremely durable.
What Windows Can Come With The Flex Screen?
All Hopper Windows come with the Flex Screen as standard.  On Double Hung and Slider Windows it is an optional upgrade.  The Flex Screen is a full screen.
Custom Colors
A common problem with custom colors is screens can chip when painted.  The Flex Screen eliminates this problem and can be used with any color window as it doesn't have a visible frame.  This means any painted windows (except bronze or black) will automatically come with the Flex Screen!
Why Go Flex Screen?
It's a unique product that has all the advantages of a full screen,, along with a strength and flexibility allowing it to be installed and removed as necessary.  Best of all it gives full viewing of the window by sitting within the screen pocket and no need for tiresome color matching!
For a full use guide, check out the Flex-Screen Full Guide!