What Is A Window Spacer?
When looking at what makes up a window there is often a focus on the material of the window itself.  This could be vinyl, fiberglass, aluminum or even the glass that goes in it.  Often forgotten yet crucial to that equation is the spacer.  This is the material that goes in between the glass panes to create an air space.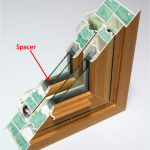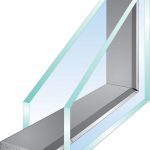 Spacers can be made from many different materials.  When dual glazing was first conceived as far back as 1865, thick wood or rope were used to separate the panes with a thatch/tar sealant.  Since then aluminum and stainless steel have been used to create 'box spacers'.  These were pieces of metal folded into an empty box shape that would sit between the panes.
Recent advances in technology have allowed for the development of a multi-polymer foam spacer which has phenomenal insulating performance.  These window spacers are known as Warm Edge spacers.
What's Wrong With Metal Window Spacers?

While undoubtedly an improvement on rope and tar, metal spacers are an old technology that allows the conduction of heat/cold and the possibility of condensation within an insulated glass unit.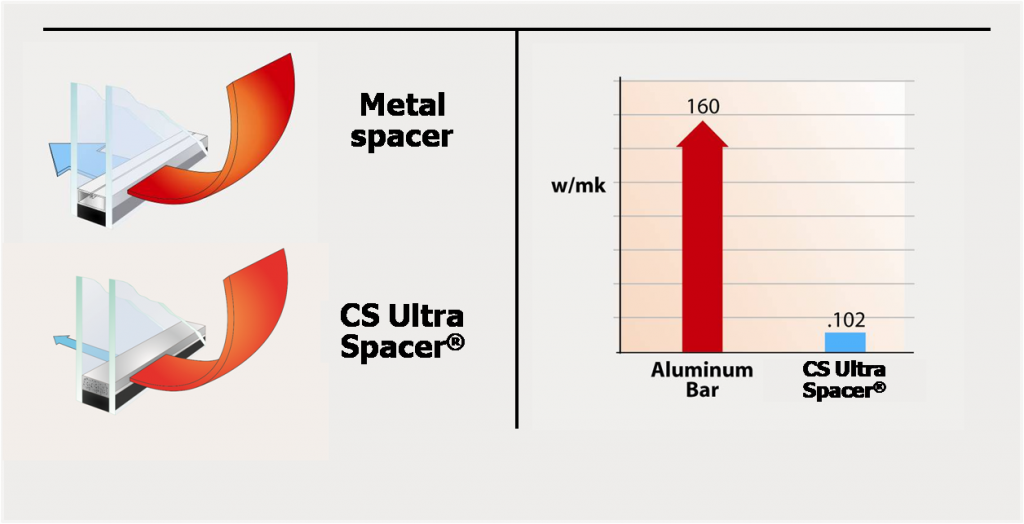 Another disadvantage of a metal window spacer is that it is extremely rigid and not suited to climates with a wide range of temperatures.  We manufacture out of Chicago, Illinois and our summers are scorching and our winters are brutal but the CS Ultra Spacer® stands up to it all.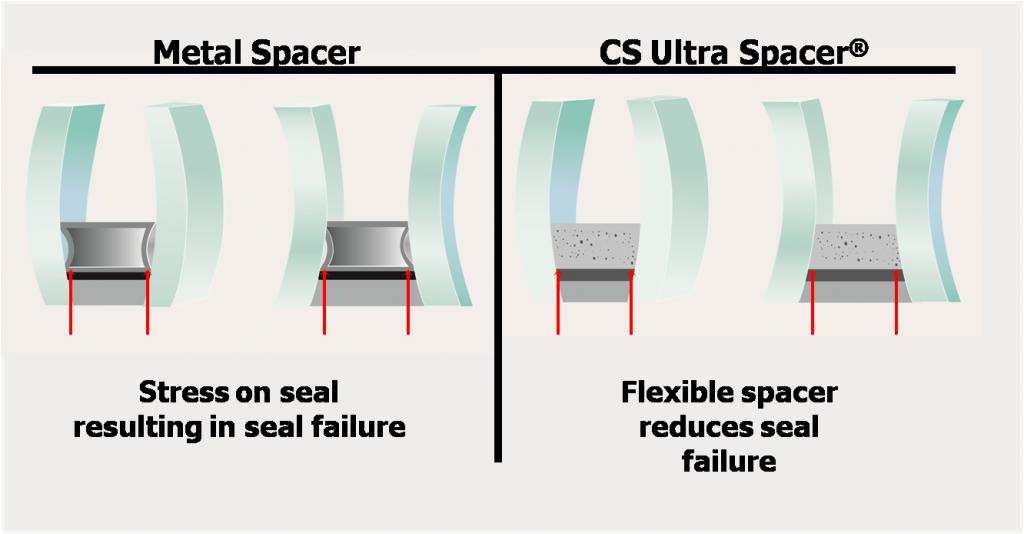 What Makes the CS Ultra Spacer® Different?
Climate Solutions is not the only company to use a foam window spacer but we are the only company using the CS Ultra Spacer®.  The combination of foam spacer, double strength glass and a Hot Butyl Melt secondary seal make a virtually impermeable barrier for your windows.  Stress cracks, rusted spacers and seal failure are a thing of the past which is why we offer a Lifetime Warranty on glass failure!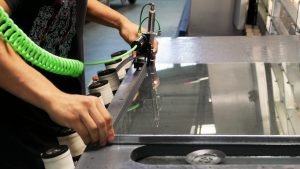 All Climate Solutions' products feature the CS Ultra Spacer® as their spacing system.  Other benefits include a reduction in Sound Transmittance and a significant reduction in the likelihood of condensation.   For a healthier, more energy efficient home, it has to be the CS Ultra Spacer®.
---
Are you a Homeowner looking for Climate Solutions Windows & Doors?  Use this form to find CS Authorized Dealers in your area.